Welcome to Pack 216
For over 100 years, scouting programs have instilled the values found in the Scout Oath and Law. Today, these values are just as relevant in helping youth grow to their full potential as they were in 1910. Scouting helps youth develop academic skills, self-confidence, ethics, leadership and citizenship skills that influence their adult lives.
FEBRUARY EVENT
Blue and Gold Banquet
_____________
​
​
02/17/2024 5:30 PM
More Details to come
​
Trussville Civic Center
​
JANUARY EVENT
Chili and Board Game Night
_____________
​
01/14/2024
Time TBD
​
Scout Building
Trussville, AL
DECEMBER EVENT
Pack Christmas Party and Parade
_____________
Join us for a Pack Christmas Party with food and fun! Afterwards we'll take part in the Trussville Christmas Parade! Class A Uniforms please!
12/09/23 11AM
Scout Building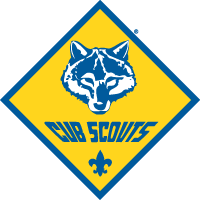 JANUARY EVENT
Pinewood Derby
_____________
01/27/2024 - Time TBD
​
​
Trussville Civic Center