Welcome to Pack 216
For over 100 years, scouting programs have instilled the values found in the Scout Oath and Law. Today, these values are just as relevant in helping youth grow to their full potential as they were in 1910. Scouting helps youth develop academic skills, self-confidence, ethics, leadership and citizenship skills that influence their adult lives.
PACK EVENT INFO - Hover for more info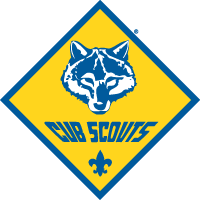 Upcoming District & Council Activities
Please reload
SAVE THE DATE!
July 3rd
Flag Retirement Ceremony
July 19th-23rd
Liberty Park Day Camp
Register
HERE
Please note that
Day Camp
is a Council Activity.
August 7th
Cathedral Caverns
Camping
U.S. Space and
Rocket Center
_____________
Saturday,

June 26th
10:00 am
​
REGISTRATION
IS CLOSED
​
Please plan to meet at the entrance to the Davidson Center for Space Exploration
at 10:00 am
​
​
Scout Night
Birmingham Barons
_____________
​
Friday, June 25th
7:00 pm
Regions Field
​
REGISTRATION
IS CLOSED
​
Includes general admission ticket to the game, meal voucher for hot dog, chips & drink and a scout patch